"INTRO"

March 8 - April 18, 2018
Centro Cultural Español, Miami FL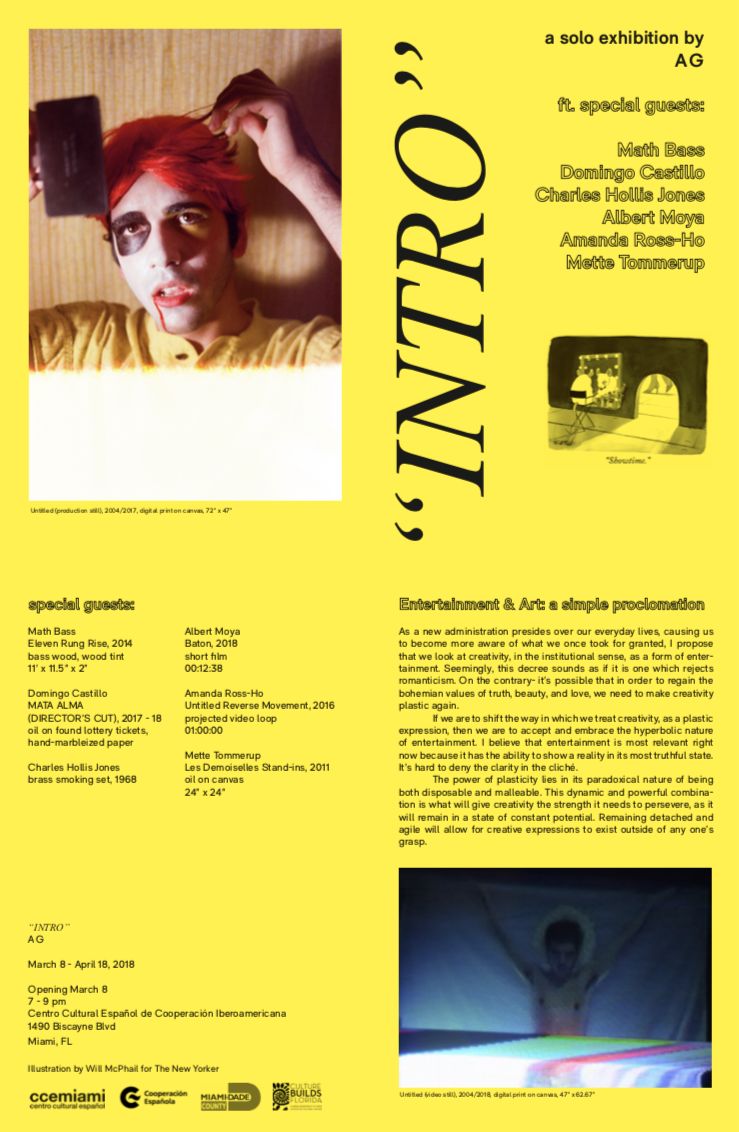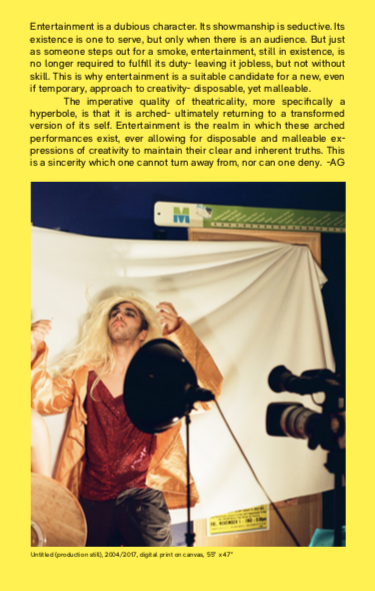 Excerpt from "French fold" exhibition publication




"INTRO"

El Centro Cultural de España in Miami (CCEMiami) presents the solo exhibition "INTRO" by A.G., opening on March 8th at 7pm. The exhibition features the inclusion of works by special guests Math Bass, Domingo Castillo, Charles Hollis Jones, Albert Moya, Amanda Ross-Ho, & Mette Tommerup.

The exhibition features a selection of new paintings by A.G. created from photographic negatives captured in 2004 while in attendance at a conservatory-style performing arts high school, as well as a new sculptural work with a text-based component which functions loosely as the exhibition's statement, written by the artist.

The contributions by the featured special guests were chosen and invited by the artist as a compliment to the works- illuminating and broadening the notions of time, resource, agency, and queer perspectives.

A.G.'s suite of paintings, individually titled Untitled (production still) (all 2004/2017 or 2004/2018), were created using an archival collection of black-and-white and color negatives, as well as a few low-resolution digital files, of the artist performing for camera at the age of 16, as a student at New World School of the Arts High School, a conservatory-style performing arts school in Miami. All of the recorded footage was lost, but what remains are captured moments of the intimate process.

These re-contextualized digital prints on stretched canvas speak to the core of will, the intrinsic desire to produce and perform, and the effort required to execute the authentic impulses with little to no resources. The contemporary (re)production of the images proposes the potential of entertainment, and its intrinsic dense psychological complexities, as a new method of painting-production.




Pictured here with a sculpture by Math Bass (center)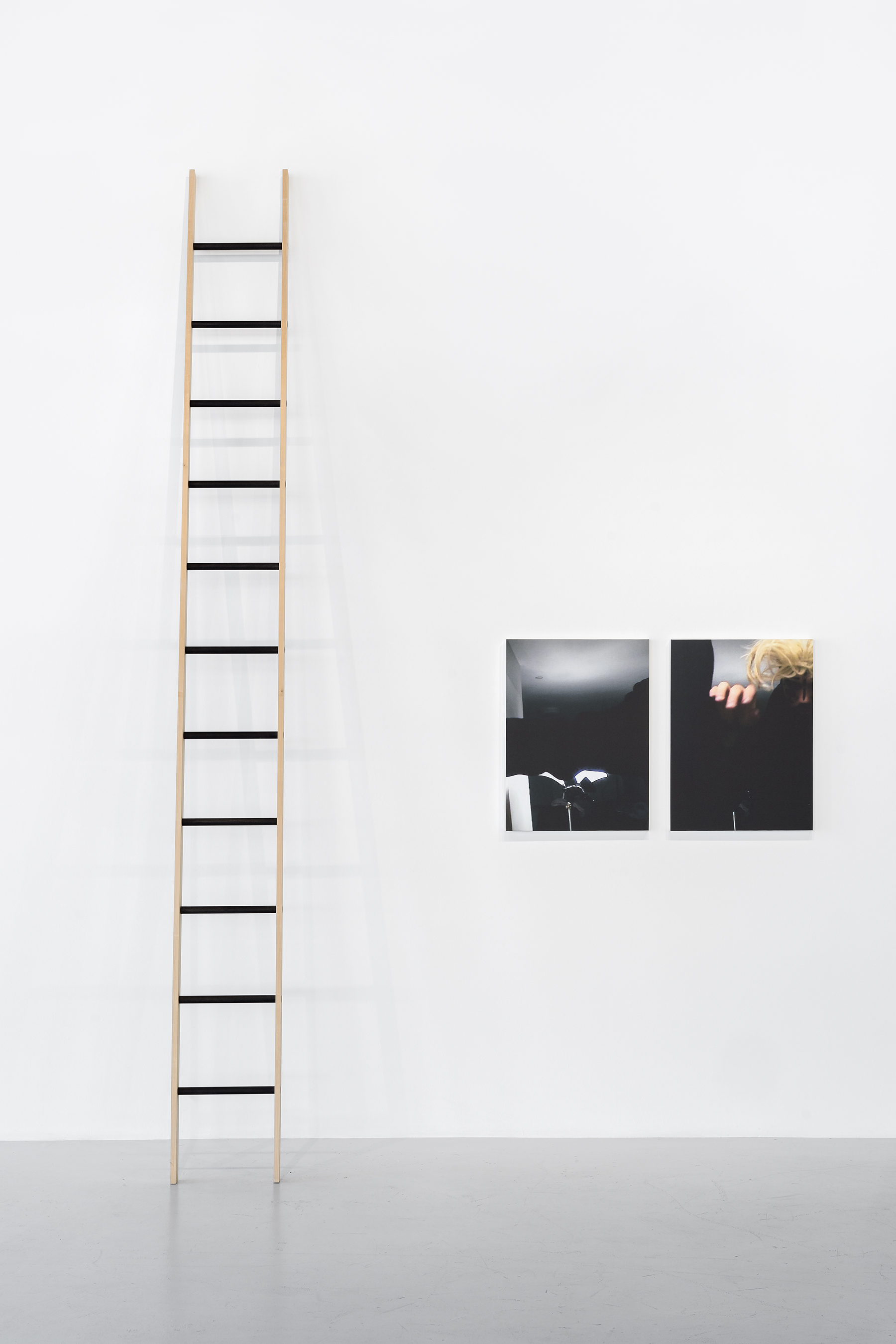 Pictured here with a sculpture by Math Bass (L)



Pictured here with a brass smoking set by Charles Hollis Jones (bottom R)



Pictured here with a work by Domingo Castillo (L)



Pictured here with small works by Domingo Castillo



Pictured here with small works by Domingo Castillo and a video-projection by Amanda Ross-Ho


Pictured here with a painting by Mette Tommerup (R)